How to dispose of an air conditioner? Sometimes the old air conditioner just breaks or there are better aircons with smart controllers out there – whatever the reason is, it is best to dispose of your previous air conditioner legally and sustainably.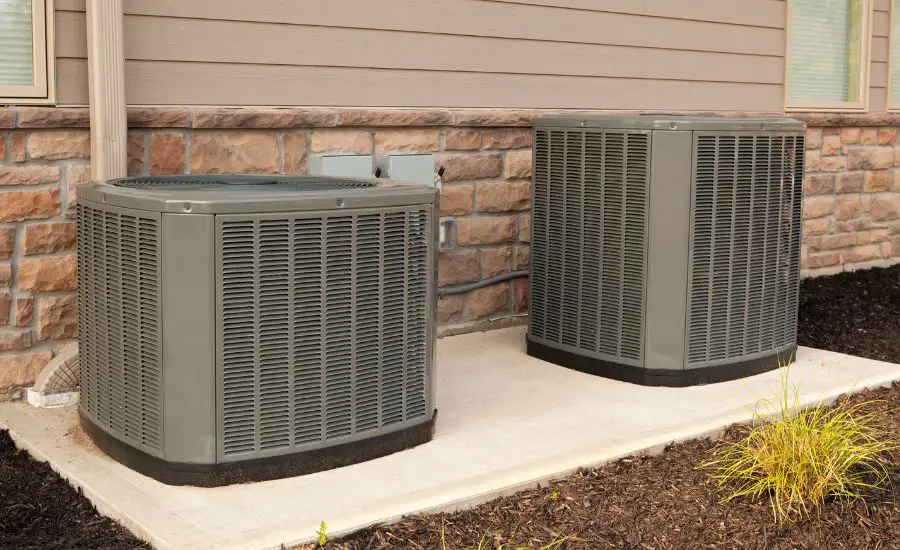 Why should air conditioners be disposed of correctly?
"Why bother?" – said my 40-year-old neighbor when I was dragging my old AC unit to the car the other day to dispose of it. Here are 3 reasons why:
Environmental safetyWith climate change coming up, we all must do what we can to slow down its rate. Ozone layer protection is one of those things that can help us.The ozone layer absorbs most of the ultraviolet radiation reaching the earth from the sun. However, some of the greenhouse gases produced by humans nowadays can deplete it faster than ever. Thus, the temperature on earth is climbing up and up due to the so-called greenhouse effect.In recycling centers, specialist equipment allows to prevent the release of greenhouse gases into the atmosphere, as well as other ozone-depleting substances and heavy metals used in manufacturing the old air conditioner.
Legal troublesImproper disposal is considered a public nuisance and thus can cause legal action to be taken against you. Don't be lazy and dump it in the regular trash – or risk being fined!
Helping less fortunateSometimes you can help people and make the world a slightly better place for them by giving away something that you no longer need (like your old air conditioner) – and doesn't that make you feel better?
Where to dispose of my old air conditioner?
Now that we discussed why we should get rid of old air conditioners properly, let's talk about where you have a chance to get rid of old appliances sustainably.
Consult a local disposal agency
The local sanitation department is the place to call if you are unsure about where to drop your air conditioner off to dispose of it.
The employees are highly trained to resolve those issues, and it is their job to help you get rid of your old air conditioner unit.
Before you call, make sure you have the model of your old air conditioner to hand – some air conditioners will require special manipulations to make sure that they can be recycled appropriately. The employee will often guide you towards a pick-up spot for the old appliances where you can leave your old air conditioners and leave.
However, sometimes they may ask to drop off the unit to qualified technicians first as some appliances need to have some parts removed before going through with proper disposal.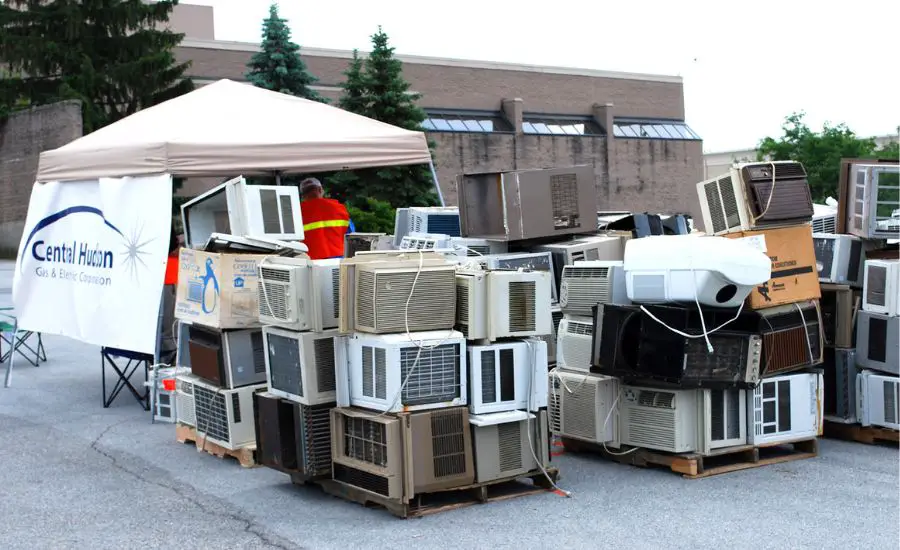 Local recycling center
Have a look at whether your local recycling center can ensure proper disposal of your old air conditioner.
If you are unsure about the location, don't worry. Just google for the Earth911 website. Once you find it, type the area code you live in to find the recycling center that is closest to you.
Not all recycling centers are the same – before the visit, make sure to give the center a call.
Some recycling centers may not accept old air conditioners, and some will require you to book your visit in advance.
Note: Some centers can arrange a pick-up themselves for a small fee – so if you work 7 days a week, it may be a great option for you!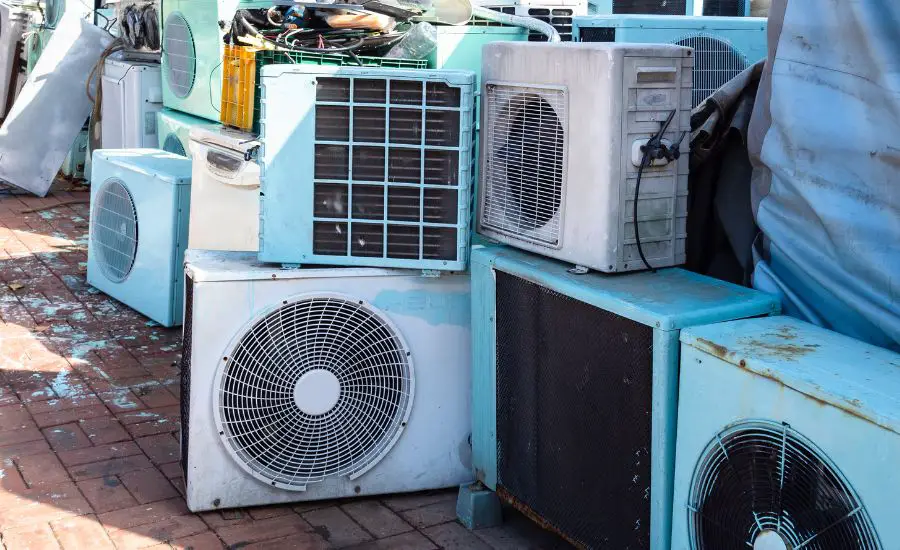 Look for an air conditioner exchange scheme that the retailer offers
If you have your mind set on the new aircon, make sure to ask the retailer if there is a partial exchange program if you bring in your old air conditioners. The trade-in should get you a small discount, as well as get you rid of any recycling hassle.
Other sellers, though they do not offer a discount, allow you to bring your old air conditioner when purchasing a replacement – so the shop can get rid of the old appliance for you.
And lastly, there are "bundle" packages on sale, where the retailer not only sells you a new unit but also the disposal services for the old one.
Bounty programs by local authorities
Sometimes the rebate program is offered by local governments. Environmental Protection Agency created a bounty program to ensure people are motivated to look after the environment.
Through the program, an appliance owner is paid a "bounty" to allow the recycler to collect and dispose of their old, inefficient household items. Some programs also offer rebates and discounts on the new appliance. Others can give you tax deductions.
To know about those opportunities in your area, try contacting your local electricity provider.
Another way is calling the local utility service or environmental protection agency hotline.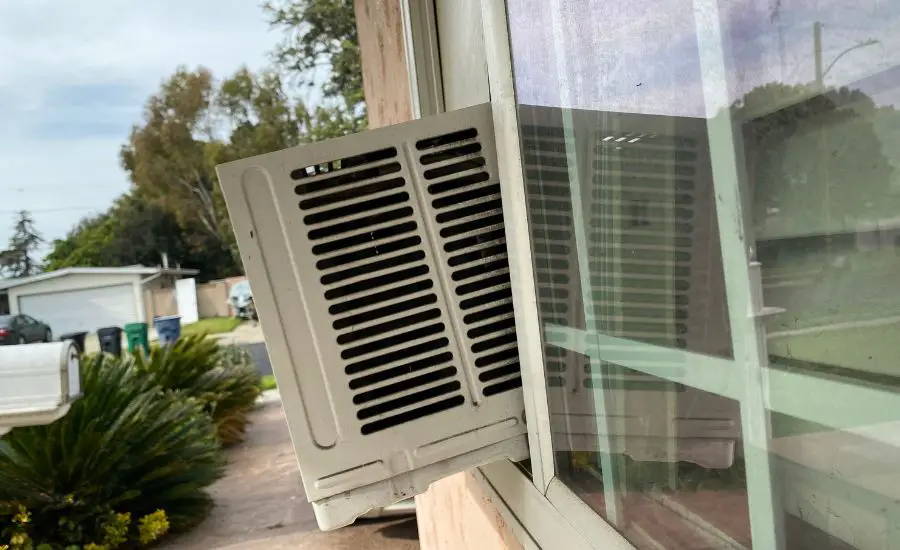 Donate it to charities or businesses.
Donate your old air conditioners that still function well to a local charity that needs them. That's not only the right thing to do but also another way to earn some tax deductions.
If you don't want to bother with calling anyone, maybe you know some local organization that can use old air conditioners for its business.
You can't reuse certain parts of air conditioners – but some metals and plastics can be reused and thus appreciated by businesses.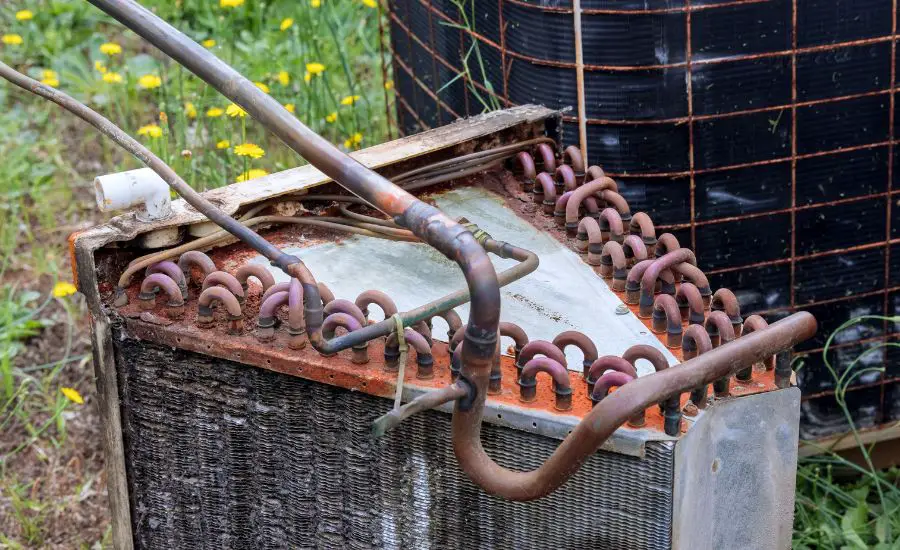 FAQs
How do I dispose of an air conditioner near me?
The air conditioner can be dropped off at the local recycling center. Don't forget to call in advance to ask if they accept old air conditioners for recycling.
If the answer is yes, arrange your visit, tell the registration number of your vehicle, and double-check whether your air conditioners require any specific preparation before the disposal.
What is the best way to scrap an air conditioner?6
If your air conditioner is still functioning, I would consider donating it to the local shelter to dispose of it.
However, if this is not the case, but you know you want the replacement, have a look at trade-in schemes or bounty programs that are supported by your local government, you will not only get a new air conditioner out of it but also get some money saved up.
What to do with AC when gone?
If the air conditioner broke, consider trade-in schemes if you are planning to get a replacement. This will allow you to save up some dollars and not worry about how to dispose of the previous one.
If you are not ready for any new appliances at home and can't be bothered to call the authorities, head straight to the waste transfer station. The waste transfer stations are quite easy to find – just type in "waste transfer station" in your Google/Apple Maps.
The transfer station accepts any type of solid waste – which will be picked up and transported to an appropriate location later.
How do I get rid of a window AC?
To dispose of bulky air conditioners, there are bulk trash pick-up programs.
Designed for items that are too big to fit in the car (or too heavy to lift by yourself), the program is now expanding and accepting smaller household appliances as well.
The bulk trash pickup happens every 3 to 4 months, but you can call in and ask for the bulk waste collection yourself at any time. The garbage collector will then arrive on the agreed day and pick old air conditioners.
Note: If your items were not picked up as agreed, remove them from in front of your house within 2 days. They may be considered a form of public nuisance and can lead to you being fined.
Conclusion
This article shows you a couple of ways how to dispose of your broken old air conditioner. Of course, there are more – but no matter what you do, just don't dispose of it by leaving an old air conditioner on your front lawn or throwing it in a trash container. Be considerate of others and the environment.